The Importance of Getting Quality Custom Building Letters for Your Business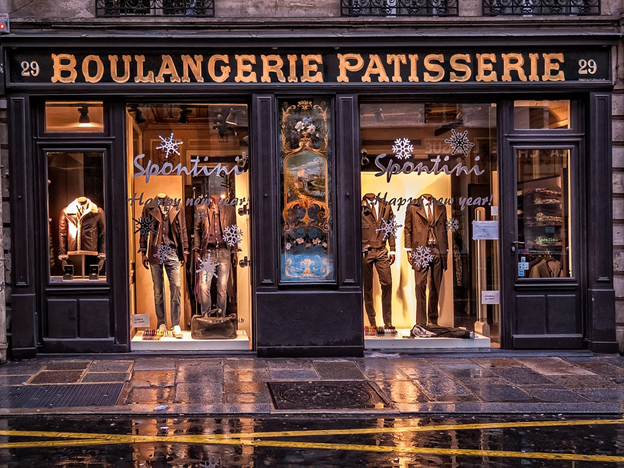 Are you wondering what differentiates a smart business from others? A smart business is one that understands the importance of using custom commercial building signs to promote their brand, services, and products, thereby getting the direct attention of their target audience.
But, what are these quality signs? Putting high quality business signage can make a huge difference in getting and not getting foot traffic. Let's look at some mind-blowing statistics that indicate the role of custom letter signs on the success of your business.
Statistics Don't Lie
Can these statistics convince you to invest in quality custom building letters for your business?
50% of buyers state that they only visit a store after seeing its sign.
Business signs can boost your profits. Monument signs can increase sales by 9.3% and large storefront signs can increase sales by 7.7%.
On average, anyone living within five miles of the business sees the storefront sign at least 50 to 60 times each month. This can increase your sales by 85% each month due to walk-in visits.
Business signs are an important advertising tool, allowing people to see your sign from a distance. Without a sign, no one will know your business even exists. With 35% of buyers pointing a business sign as the reason for knowing about the existence of a business, you now need one.
A quality business sign is just as effective in driving sales as a full-page newspaper ad. Taking out an ad in a newspaper or investing in a good quality sign: which one will be a more worthwhile investment? – Definitely, the latter! A one-time cost for a fabulous, high quality, and effective sign!
On average, changing or upgrading your business sign to enhance its visibility can lead to an increase of around 10% in sales, transactions, and profits.
Good Quality Commercial Buildings Signs Offer Benefits 24 Hours a Day, 7 Days a Week, and 365 Days a Year!
Your Best Way to Get Loyalty is to Get Foot Traffic
To Get Foot Traffic, You Need Signs!
1. Creates a First and Lasting Impression
Did you know your brain processes pictures 60,000 times faster than words? When a potential customer sees a sign with your business's name and logo, chances of them remembering it and recalling it later are high. This means your sign needs to be eye-catching and stand out.
Do you think a low quality sign can compete with high quality signs? — Your sign's visibility will decrease and so will its appeal among your target audience. And that's not the type of impression you want to create.
You want love at first sight! Your potential customers will come into your store or make a mental note to come later. When you hear information, the likelihood of you remembering it three days later is 10%. If that same information is paired with an image, the likelihood of you remembering it three days later is 65%.
2. Builds Brand Recognition
Burger King, Starbucks, Walmart, and McDonald's have one thing in common — they have nailed their business signs! If you see their logo and not their name, you'll guess the name right off the bat. These businesses have worked hard over the years to create brand recognition among their target markets through visuals.
You'll say that there's no comparison between you and their business. Just because you're a small or medium sized business doesn't mean you can't create brand recognition in your local community through signs. Every business starts small, but hard work combined with the right advertising mediums makes them big!
3. Attracts Impulse Buyers and Creates New Customer Relationships
You have a sale going on and have put a stunning display of custom plastic letters on your storefront. Passersby and cars are passing your store and your sign catches their attention. They may just decide to stop in to take a look around.
If they find something they like, they'll purchase it, which will contribute to a sale for your business. Even if they can't stop by now, they may stop by later. Flaunt your brand through good quality signage if you want to get noticed. In a study, researchers examined 30,000 purchases made by 4,200 people in 14 cities.
They discovered that 68% of those purchases were not planned. If you have two business signs, your annual sales can increase by 4.75%. One business sign is good, but two is better!
4. Caters to People Always on the Go
Most people spend time away from their homes due to school and work. Since they're always on the go and out on the road, having an interior and exterior business sign only makes sense. Whether they're in their car or on foot, they'll absorb the visuals signs they come across in the form of storefront displays, billboards, on cars, and more.
You can also have a sign that directs people to your business, showing them the way. You can keep that sign up at a location you reserved for several years. You can create more than one sign for your storefront display.
You can place a sign outside your store and then change the interior signs on the storefront, based on holiday sales and other promotional activities you're undertaking to increase foot traffic. A good idea is to have generic signs for your storefront displays, so can you reuse them for different offers each time.
5. Saves Money
When you're investing in a sign, you're buying it one time. You're not spending money to renew your sign as you would on billboards, newspapers, flyers, magazines, and other advertising mediums. It's a cost-effective option, one that you should not think twice to go for. Get high quality commercial building signs and maintain them— require very minimal maintenance — to ensure they last long.
We've given you enough proof that custom building letters are indeed successful in helping your business grow and your sales and revenue increase. Luckily, when it comes to getting your hands on reliable and quality business signs, you don't have to look far! Visit our website today to create a high quality bespoke signage for your business.
References
http://brandongaille.com/27-striking-statistics-on-effective-outdoor-signage/
http://www.brainrules.net/vision
http://www.nyssbdc.org/resources/Publications/Whats_Your_Signage.pdf
http://www.t-sciences.com/news/humans-process-visual-data-better
https://about.van.fedex.com/newsroom/fedex-office-survey-standout-signs-contribute-to-sales/
https://visual.ly/community/infographic/business/how-signs-benefit-business
https://www.alphagraphics.com/products/marketing-design/list-acquisition.html
https://www.uc.edu/news/articles/legacy/enews/2011/10/e14371.html