A Business is Not a Business without Signs: Find Out Why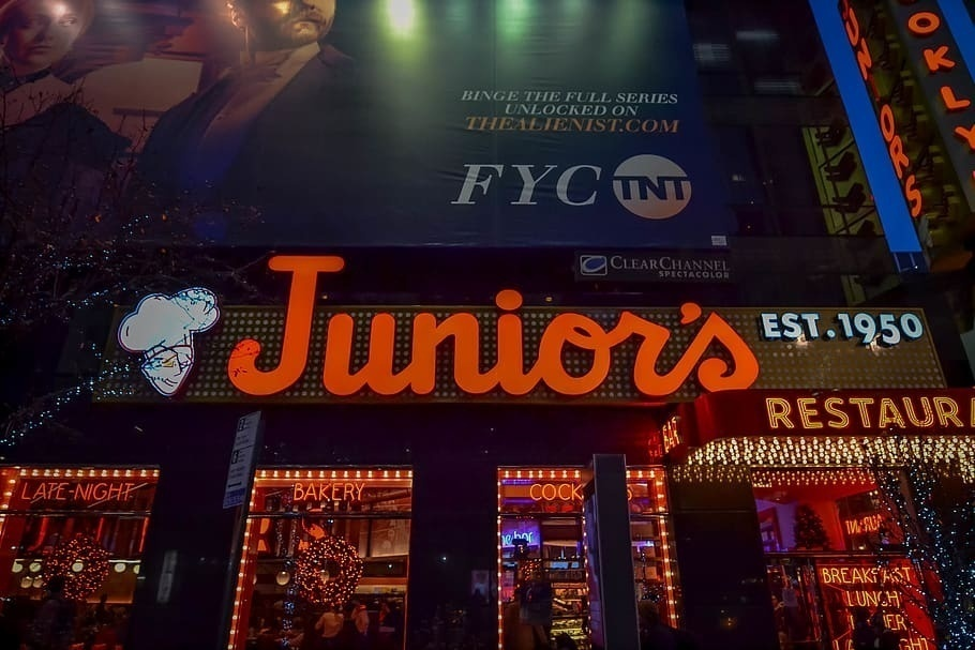 You're passing by a store when suddenly, something catches your attention. It's an attractive sign displayed on a retail business selling clothes and what's that on the storefront, another sign with the word "SALE" written in bold letters. If the name of the store hadn't caught your attention, you would've never discovered the amazing sale going on.
Now, think from the perspective of a business owner. Without a prominent sign in place, revealing the name of your business to customers will be difficult. As a result, your business is more likely to go unnoticed without a sign. Now do you understand why your business cannot do business without having signs? If you said yes, let's tell you about one of the most popular custom letter signs for businesses — channel letters.
What Are Channel Letters?
Channel letters are 3D-fabricated stainless steel letters that spell out the name of a business. Each letter in the sign has a unique structure; hence, allowing you to create a stylish image for your business. You have the option to choose from various LED light colors to fit the sign. You can light them from various angles to enhance the appeal of the sign and attract more customers your way. You can even select fonts and colors to reflect your business.
The Benefits of Using Channel Letters for Your Business
Using channel letters to create custom letter signs for your business can provide you with the following benefits:
Durable and Energy-Efficient Sign
Reduce your carbon footprint by choosing this energy-efficient channel letter sign for your business. The stainless steel letters are lightweight, durable, and you can mount them in several different ways at your business' store.
If you don't want to deal with the hassle of maintaining an outdoor sign, you will like these low- maintenance signs. It's recommended that you choose channel letters with LED lights to increase the visibility of your store at night. Yes, the cost increases when you opt for LED lights, but in the long run, you'll save money on your electricity bill. LED lighting uses less power and is safe for the environment because it doesn't contain any traces of lead and mercury. Since these lights use a lower voltage transformer, they will keep your business's name lit up for several years.
Boost Your Brand Image
One of the main purposes of a letter sign is to increase visibility, but another less noticeable purpose is to boost your brand image. A quality letter sign does more for your business than just help you get exposure. Increase your brand recognition by opting for signs that look professional and are easy to see, yet are friendly and inviting at the same type. Channel letter signs are a combination of all these things.
Customizable
You can customize signs to reflect your business's branding elements. They are an affordable and customizable option that creates a huge impact on your customers. You can change their color, font, size, lighting direction, and mounting options.
Where Can You Find Channel Letters?
You will find channel letter signs on a wide range of businesses. Just look around at the different stores in your area and you will discover that most of them have opted for channel letters signs. They offer visibility and exposure from afar; hence, making them the perfect addition for any store.
Whether you own a restaurant, bar and pub, retail store, specialty store, clothing store, gym, or any type of business, you can create a bold, unique, and attention-grabbing sign using channel letters.
The Importance of Choosing the Correct Height of the Letters
The color of the LED lights and letter height affect the visibility of your business sign. If the letter height is around 10 to 12 inches, it will make an impact of 100 to 120 feet with its readability from a distance ranging between 450 to 525 feet.
If the letter height is about 30 to 36 inches, it will make an impact of 300 to 360 feet with its readability from a distance ranging between 1,250 to 1,500 feet. We have created the following chart to help you select the correct letter height for your stainless steel letters sign:
Letter Visibility Chart

Letter Height

Distance for Effective Impact

Maximum Readable Distance

3 inches

30 feet

100 feet

4 inches

40 feet

150 feet

6 inches

60 feet

200 feet

8 inches

80 feet

350 feet

9 inches

90 feet

400 feet

10 inches

100 feet

450 feet

12 inches

120 feet

525 feet

15 inches

150 feet

630 feet

18 inches

180 feet

750 feet

24 inches

240 feet

1,000 feet

30 inches

300 feet

1,250 feet

36 inches

360 feet

1,500 feet

42 inches

420 feet

1,750 feet

48 inches

480 feet

2,000 feet

54 inches

540 feet

2,250 feet

60 inches

600 feet

2,500 feet
Is Bigger Better?
The bigger your channel letter sign is, the more impact it will have on your customers from greater distances. If you want to advertise your products and services to customers inside your store, choose a small letter size. If you want to create a stronger impact on them, display your business's name in big letters. Another tip to create an attractive sign that draws people to your store is to consider the font of the letters.
If you're choosing a fancier font, it will decrease the sign's visibility, but you can increase it by increasing the letter size for readability. If your focus is primarily on readability, choose a bold font with spaces between the letters. This is called kerning. One way to test out what type of letter size and font will work the best at creating an impact and increasing readability is to print out various pairings and hold them at a distance.
If your business doesn't have a sign or you need to update yours to a channel letter sign, visit our website to place your order.